ACCURL USA Press brakes
All Press Brakes Include Tooling: Upper Punch and 4-Way Bottom V-Die
Control Systems Ideal For Both Novice And Professional Operators
Installation and Training Included On Every Machine
Fully US – Based Support & Installation Teams
Industry Leading 3-Year Warranty
40 – 3,000+ Tons | 2-8 Axis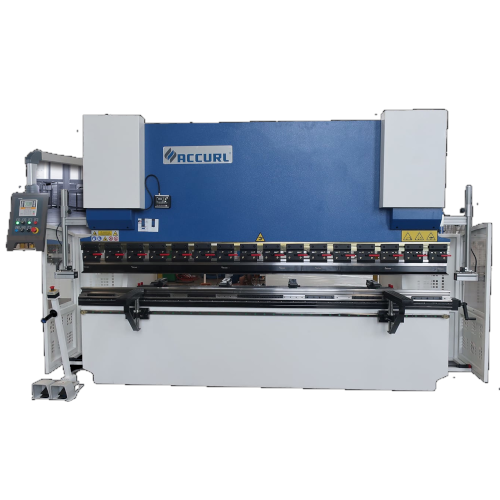 SmartFab
Our economical press brake, Accurl USA offers the SmartFab model to ensure the essential press brake capabilities at a great price. Coming with an NC powered backgauge, Delem DA41T Touch Screen control, & Manual Crowning.
Specs
2 axis
44T – 440T
5′ – 20′
Delem DA41T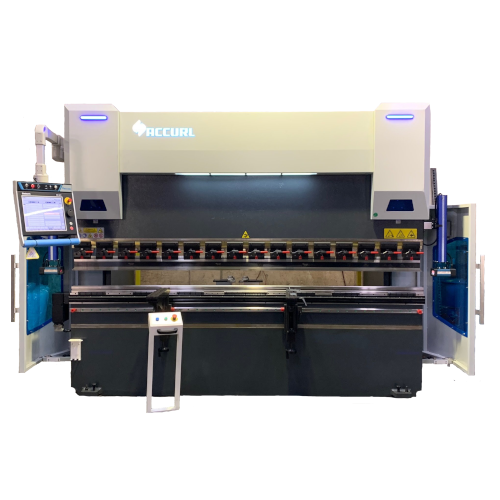 GeniusPrime
Accurl USA's Genius Prime series is an industry leader in entry level Y1/Y2 Press Brakes. Featuring nothing but the best, the Prime Series comes standard with CNC controlled Y1/Y2 cylinders, X & R powered backgauge with manual Z1/Z2. Utilizing Delem's DA58T, 15″, 2D Graphical Touch Screen Control this Press Brake is a staple piece for any shop and offers expansive versatility while maintaining a budget friendly price point, offer a stronger ROI.
Specs
3-4 axis
44T – 3,000T +
4′ – 20′
Delem DA58T 2D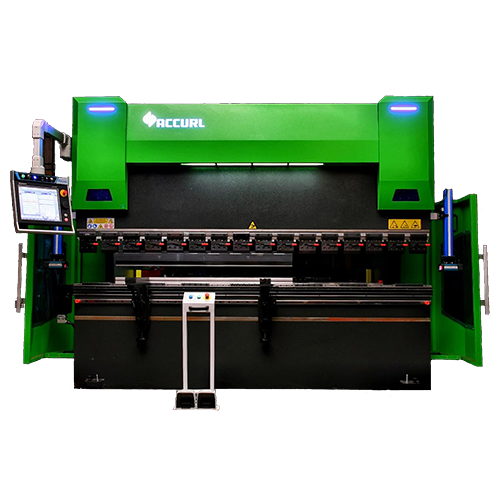 GeniusPro
Similar to the GeniusPrime, Accurl USA's GeniusPro model offers additional axes and sophistication. CNC controlled Z1/Z2 backgauge fingers, with the option to configure to X prime, or tower backgauge setups. In addition, we offer CNC Sheet followers, hydraulic tooling packages, and other industry leading technology with this model. All controlled by Delem's 17″, 60 series, DA66T or DA69T Touch Screen 2D/3D Graphical Controls.
Specs
4-8 axis
44T – 3,000T +
4′ – 20′
Delem DA66T 2D/3D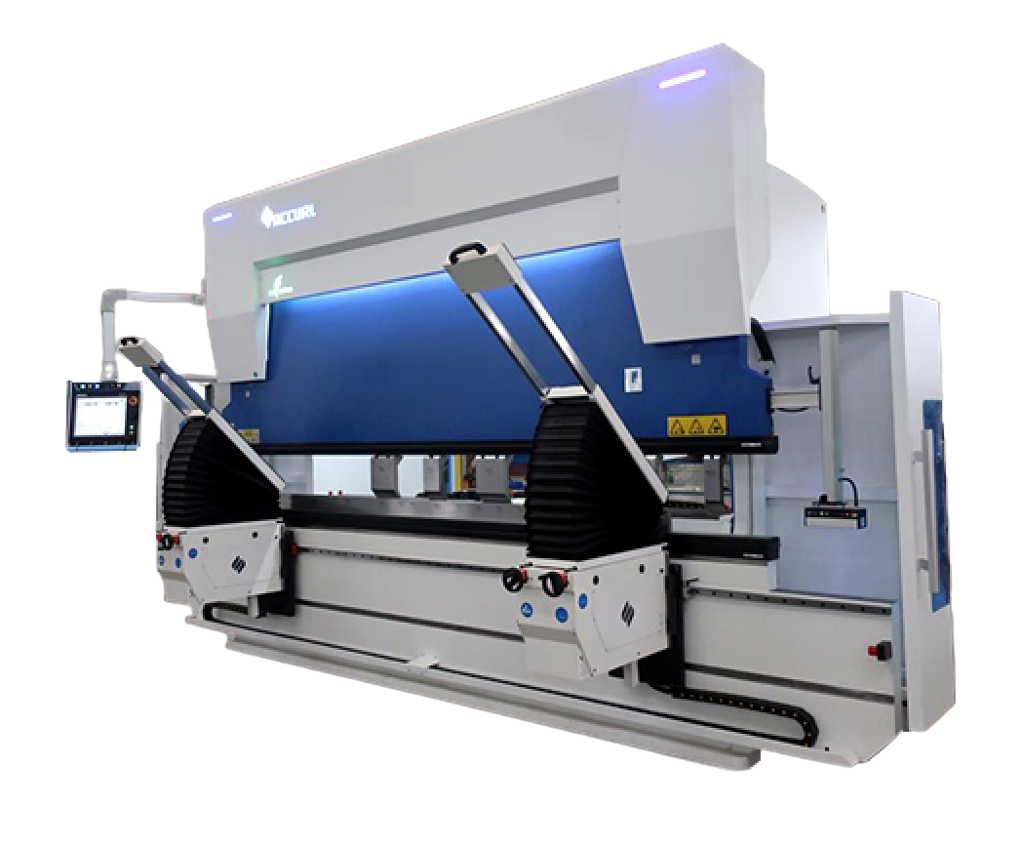 GeniusPlus
Accurl USA's GeniusPlus combines all the options of the GeniusPro & GeniusPrime while adding increased working speeds, stroke, and daylight throat depth. These machines are built with the customers specific application and requirements in mind, eliminating limitations that may be faced with a standard configuration. In turn, emphasizing Accurl USA's commitment to meet each customers needs.
Specs
4-8 axis
44T – 3,000T +
4′ – 20′
Delem DA69T 3D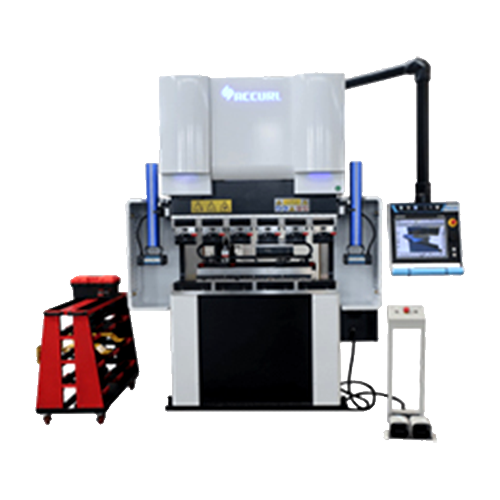 IconB Electric
Accurl USA's Icon series fully electric press brake embraces technology through utilization of servo driven motors. This implementation results in increased speeds, accuracy, and energy efficiency.
Specs
2-4 axis backguage
27T – 140T
4′ – 10′
Delem (DA66T / DA69T)